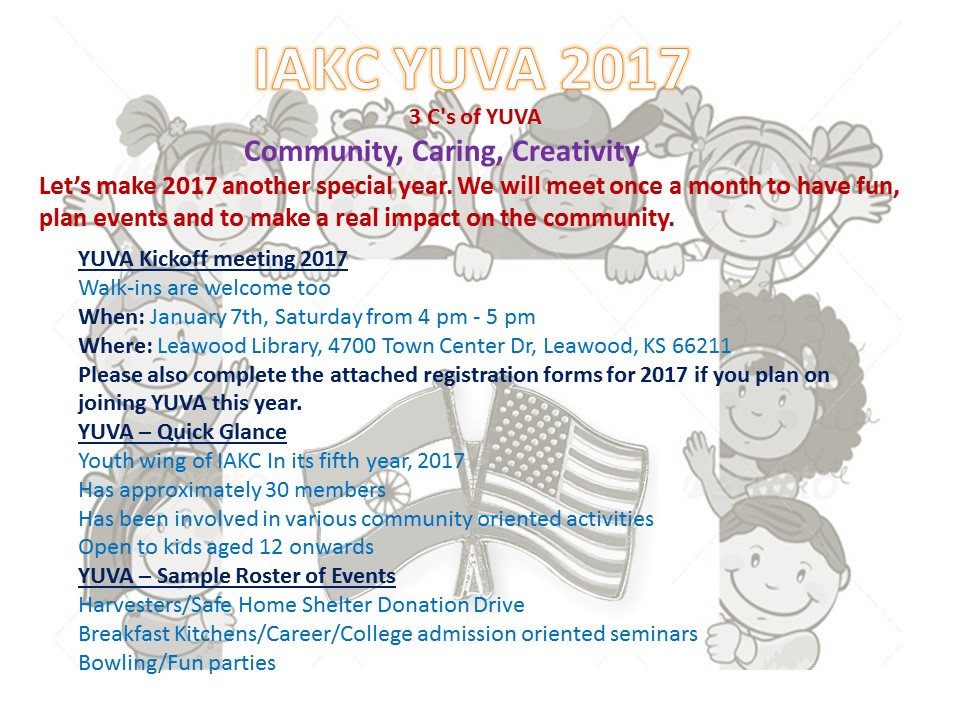 Why join IAKC – YUVA?
It is very essential for our YUVA members to indulge in community activities outside of school and gain experience that will help them grow into responsible adults. IAKC YUVA helps provide a platform towards that goal with its focus on the 3 C's: Community, Caring and Creativity
IAKC YUVA 
Provide a venue for youth to interact, socialize and  organize community service activities
Organize events focused around the needs of our youth.
Provide Opportunities to develop individual skills

Leadership
Planning and Organization
Become responsible and respectful members of our society
Connect with our Culture and Heritage

Interact with communities.

Participate in the events organized by other communities.
Interact with youth from other communities.
Visits to Old Age homes.

Organize fund raising activities (Helping poor kids back in India and/or people affected by natural disasters etc.)
Learn the spirit of giving back to the community
Provide volunteer opportunities at events organized within (IAKC and IAKC CARES) or outside of IAKC.